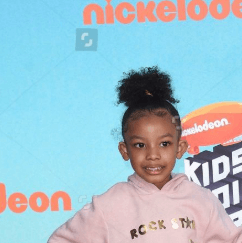 Facts of Ava Marie Jean Wayans
Ava Marie Jean Wayans is a child celebrity who is best known as the daughter of Vanessa Simmons and Mike Wayans.
Vanessa is an actress and businesswoman while Mike is an actor.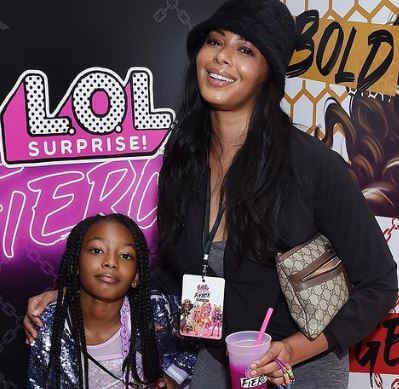 Are Her Parents Married?
Her parents have been together for 15 years now. However, they have not yet married. The couple first met in New York.
They started as friends, but as time passed, a spark of love ignited between them.
After eight years of ups and downs in their romantic affair, Vanessa got pregnant with her boyfriend's baby.
When she got pregnant with the baby, she was scared to tell to her father. She had this fear of how he would react to this news.
Things turned out to be different when Vanessa's father came to know about the baby.
He was indeed happy to see that he was going to be a grandfather. His excitement was on another level.
The couple is planning to start their new phase of life as husband and wife.
In an interview, Vanessa mentioned that she did not want to be a pregnant bride and wished to wear a beautiful long dress at her wedding.
Relationship With Her Mother
The mother and daughter share an intimate relationship. Her birth has helped her mother to restore faith and confidence in herself.
Vanessa has a little shopping addiction when it comes to dressing her little princess. She always dresses her up like a fashionista.
She is not only her mother now but also her math, science, language arts, and PE teacher.
She recently shared a video with her daughter, where both could be seen doing some exercise.
Ava surely looks excited and happy to have her mother as her PE teacher.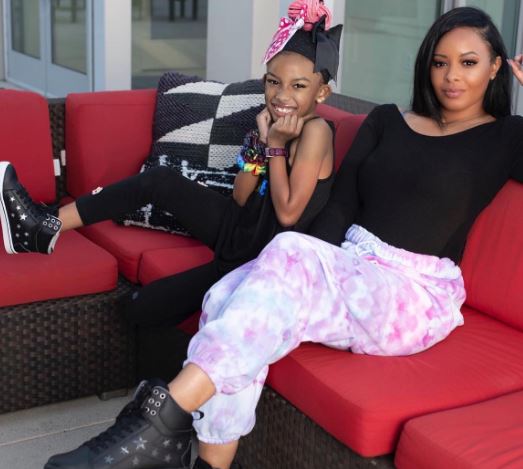 Parenting during Coronavirus
The coronavirus pandemic has affected the lives of everyone, and Vanessa Simmons is no exception.
Parenting her lovely daughter during this time had been difficult.
She started working from home and looked after Ava as she had lots of school-related activities.
Since it had been difficult for both the parents, they decided not to expand their family any time soon.
As said by Simmons, they would think about another child only after they exchange the wedding vows.
Vanessa Talks about her Fashion Inspiration
In an interview with Exhale TV, Simmons revealed that fashion inspiration comes from her family.
It was her uncle who combined music with fashion. As she was growing up, she looked up to Kimora, who was not only into fashion but also business savvy.
This inspired her to be a part of the fashion industry.
Her outside sources like Rachel Roy and Marc Jacobs have inspiring stories. Marc fought for what he believed in, and it went well.
She admitted that she is a huge fan of everything he has been offering to the fashion industry.
To know more about her inspirations, watch the video below.
Vanessa co-hosting Street Style black party awards?
Vanessa was praised for her great street style. In continuing the conversation, the lady shares a few things about the event where Vanessa felt excited to be hosting the street-style fashion show.
The event includes the black party, awards function, music, fashion, shopping, and other fun stuff in one day.
She shared hosting the street style fashion show, which is going to be celebrating real women with great style. Vanessa also admired Victoria Beckham's style along with her sister too.
Vanessa also said she had only been into leggings for years due to the pregnancy. She added that this event would get her back on track, knowing the latest trends.
She also talked about her new reality show named Threads, where the teens' fashion designer makes the designs with the help of their adult assistant within 24 hours.
Lastly, growing on a musical family gave her lots of privileged to do lots of great things and travel.
She shared young Vanessa was surprised why they were going to different places, and people were screaming and chasing their cars.
Young Vanessa was unaware of her dad's popularity. Vanessa confronted she got bit aware and came to know when she reached high school about her dad's fame which obviously made her proud also inspired her a lot.
Vanessa also learns a lot of knowledge from him. She mentioned her mom's experience as the best and had changed her for the better.
She wanted her daughter to know that it's never too young to start your dream.
Struggled with weight and many more
Many people involved in show business feel pressure about their weight, and Vanessa also went through the same phase as her weight fluctuates after experiencing parenthood.
The lady felt unhappy for a long time due to her appearance. Nevertheless, during the pandemic, she got a chance to maintain her weight and get back on track.
Moreover, Vanessa loves inspiring others. She tends to enjoy utilizing her position in order to inspire and empower others especially focusing on younger women.
She wants everyone to be aware that they can achieve their goals and let them know and experience what it's like to live their dreams.
Ava has been into fashion from the very beginning, so her mother created a line to nurture her creativity
During an interview with Beyond The Surface, Vanessa talked about her line Glitter and Lace, which she created for her and her daughter Ava.
According to Simmons, becoming a mother became her biggest role in life.
She thinks God blessed her with the role, so she pays attention to every little thing about her daughter.
She says Ava is artistically blessed and that she has been into fashion since the very moment.
Recalling a moment with then two-year-old Ava, she said she was dressing Ava to get her ready for her pre-school when Ava said she didn't want to wear the dress, saying it was not chic.
Simmons, at the time, was like How do you even have a chic in your vocabulary? Simmons always knew there was something special in Ava.
Ava would go to school and design her dresses and show her what she made.
Simmons thought she had to do something to nurture her creativity and that she had all the resources available to her to create a line with her daughter that would be beautiful.
So she created a line called Glitter and Lace when Ava was just four.
She says she does it together with her daughter, and she has a role to empower other mothers and empower her daughter to show the process of creating in doses.
She also says that they are not pushing Ava to be a baby billionaire but providing her in doses to nurture her creativity, not pushing her too much.
She wishes Ava to take the brand and turns it into a contemporary brand when she turns 18 and says at the time that she started the brand with her mom when she was younger.
Talking about motherhood, Simmons says she gets to see life from a different perspective being a mother than she did before.
"You cannot worry about what other people are thinking, and that's the main thing and just go with what feels good as long as everyone else in your house is happy, you are happy. That's important because so many times, moms put themselves on the back burners. You have to be happy to have a full home so go after goals, go after those dreams so you don't grow older and go wow, I should have".
Net Worth
Ava is just a school-going child now. She does not have a net worth of her own.
However, she is enjoying a lavish lifestyle with her parents' net worth.
Vanessa has an estimated net worth of $8 million, which she has accumulated through her career as an actress and a businesswoman.
Mike is reported to have a net worth of $2.5 million.
How Do Her Parents Earn Money?
As an actress, Vanessa has appeared in movies like Speed Dating, Boogie Town, and Dysfunctional Friends.
She has also appeared in soaps and reality television.
In the MTV reality TV series called Run's House, she got a chance to appear along with her family.
She is a runway model as well. In 2006 she was named #82 on Maxim's Hot 100 list.
In 2007 she and her sister Angela started Pastry Footwear as part of Run Athletics.
Their first collection called Cake featured shoes that looked like versions of strawberry shortcake and red velvet cake.
The company was sold over $15 million.
In 2017 she launched a collection called Bad Butterfly with her fellow fashion designer, Candice Cuoco.
The collection offers products such as chokers, t-shirts, halter tops, bathing suits, and more. The price ranges from $30 to $350.
The primary source of income for Mike is his acting career. He has appeared in the following movies:
| | | |
| --- | --- | --- |
| Title | Budget | Box Office |
| Dance Flick | $25 million | $32 million |
| Blankman | N/A | $7 million |
He also starred in the hit series My Wife and Kids.
Trivia
Ava was born in 2014, which makes her age six as of 2020.
She celebrates her birthday on February 14 every year.
Before her birth, her parents held a baby shower party at Sugar Factory in West Hollywood.
For Amazing Biographies Of Your Favorite Celebrities,
Stay Tuned To vergewiki
Updated On Mon Jan 16 2023 Published On Wed Apr 15 2020 By paper-boat