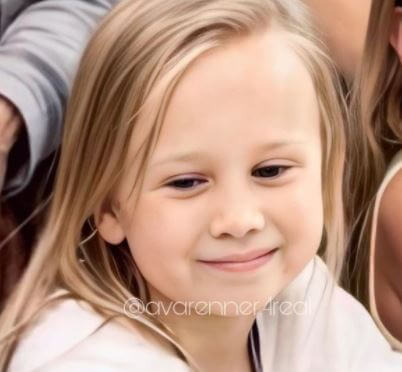 Facts of Ava Berlin Renner
Ava Berlin Renner is the beautiful daughter of Academy Award-nominated actor Jeremy Renner.
Her mother, Sonni Pacheco, is a Candian-born model and actress notable for her work in The Wingman (2012) and American Pie Presents: The Book Of Love (2009).
The short love story of her parents
On the 13th of January, 2014, her parents married in a secret ceremony. The reason her father stated behind their secret marriage at the time was to protect the privacy of her mother and hers.
He wanted his wife to go about her day without being bothered. But it took less than a year for their relationship to come to an end.
Her mother filed for divorce, citing irreconcilable differences in December of the same year. The divorce was finalized in 2015.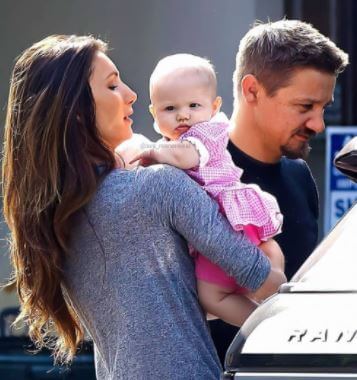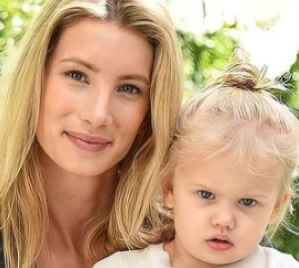 Her father once said he was going to make it difficult for her to find a man
Ava first landed on the earth as a daughter of Jeremy when her father Jeremy was 42.
When her palmar reflex first grabbed the finger of her father, her father felt that the same scenario to happen at the time of his last breath if everything went well.
After her birth, the only thing that her father had in his mind was how to get to his daughter when he was not there with her.
Not seeing her made him feel miserable. His perspective on things changed. He confessed to working even more than before for the future of his daughter and to stopping if it got in the way of her well-being.
He even confessed to giving an ultimatum to Marvel and to spending a year and a half traveling back and forth from London to Los Angeles for weekend visits to see her for a few hours.
For him, acting and everything else disappears until Ava says she wants to hang out with friends and does not want to be around him that much.
He further stated that he could not wait for her to grow older, and as a father, he is going to make it very difficult for her to find a man.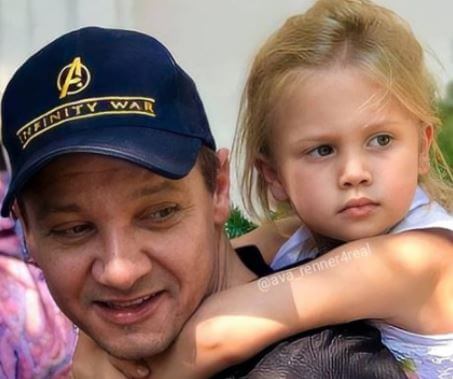 The lengthy custody battle followed by allegations and abuses
Following the divorce, the couple agreed to share the custody of their only daughter, Ava, with Renner paying $13,000 per month in child support, and later in April 2018, Renner agreed to pay $292,000 after a massive payment from his Marvel movie.
They came to a new agreement where the leftover money to be available for Ava's educational expenses over the limit amount of $200,000 from Renner's annual payment of 2018, 2019, and 2020 to be provided to Ava when she turns 27.
But in 2019, Pacheco filed for sole legal and physical custody in the Superior Court of California, also requesting monitored visitation when Renner is with their daughter.
She put an allegation on Renner of threatening to kill her and himself where he stuck the gun in his mouth and later ended up shooting the gun in the ceiling when their daughter Ava was in the room.
She also alleged him of leaving d*ugs and c*caine on the bathroom counter where Ava could easily reach.
In 2020, Renner alleged his ex-wife of misusing money from Ava's trust fund, stating that she had removed above $50,000 in less than two years and utilized it for personal benefits.
Denying the allegations, she stated of being tired of being bullied continually and with her name being slandered and the truth muted speaking to the US daily in 2020.
In 2021, Renner responded to the allegations calling it nonsense and not responding publicly or privately to the nonsense.
He said,
"It only empowers it... If you respond to it, you give it gas. I don't fuel s***t fires. I don't do it. I refuse to."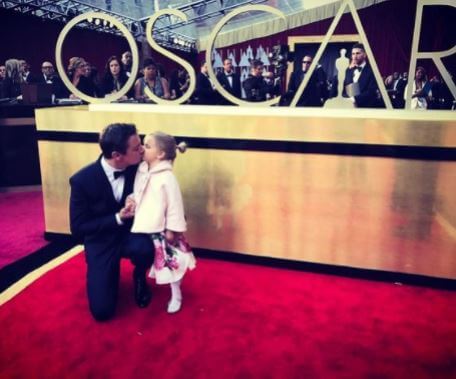 Her father attended her school wearing a Hawkeye costume
Renner confessed to never taking anything over the decades of doing Avengers, but recently, he finally asked after doing the T.V series Hawkeye.
During the talk show Jimmy Kimmel Live, he revealed attending his daughter's school in Hawkeye costume after he was asked to be the valet guy.
When Kimmel asked if his daughter knew what was happening, he replied she barely knew some Hawkeye.
Humorously he added, saying, she knows that daddy, You are in my Pajamas. Whenever Renner picks her at school, all the other kids come to him and ask for his autograph.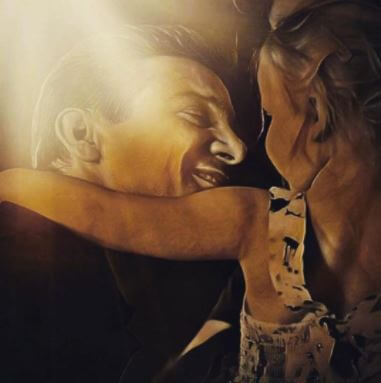 Jeremy Renner likes challenges
Actor Jeremy admitted that he likes challenges and is more of a challenge seeker. Moreover, he loves problems to be overcome.
When it came to talking about his career, Jeremy says that for him, it's sort of dumb luck.
He recalls him being in college, taking an acting class as an elective, and he pointed out that was the moment when everything kind of shifted for him.
When he was 23 or 24 years old, he began acting in Los Angeles, but on the side as a makeup artist. Well, he also was a makeup artist in LA for eight years.
He also claimed that it used to be his job on the weekends, which had kept him afloat so that he could go audition.
Jeremy mentioned that Booking was like the winning the lottery type of feeling.
He remembers calling his mother and sharing that he was going to Toronto as he got the movie. Jeremy also revealed at that time that he didn't know where Toronto was.
He also remembered that he kissed the dirty old carpet while he was living in that crappy apartment at that time.
Jeremy says that it was like a milestone to him that gave him the courage that he can actually work in that city.
Jeremy also recalls being very poor back then, in the sense that he had no electricity, no running water, and all that stuff happening.
Jeremy, who belongs from Modesto, California, felt strange going to the Middle East for the shooting as everything for him was just different as it had 130 degrees.
He says that heat is more like a spiritual pain than a physical sort of pain.
Other than that, he also mentioned that after wrapping up the film, he and his boys went over to Beirut and had lots of fun until and unless his friend got drunk and ordered a sandwich to the room.
Jeremy's friend passed out, so he ate a sandwich for him which included lettuce, after which he was done. Jeremy remembers he lost 30 pounds in just four days.
Also, he recalls being sicker than he has ever been sick in his life.
Net Worth
Ava is currently relishing the lavish lifestyle provided by her parents. Her father, Jeremy, has amassed a jaw-dropping net income from his incredible career.
His net worth as of now is estimated to be:
| | |
| --- | --- |
| Net Worth | Source |
| $80 million | Actor, Singer-songwriter, Voice Actor, Film Producer, Entrepreneur |
Age
Ava Berlin was born on the 28th of March, 2013. She is currently 8 years old.
For Amazing Articles Of Your Favorite Celebrities,
Stay Tuned To vergewiki
Updated On Fri Jul 08 2022 Published On Fri Jan 14 2022 By shaumya