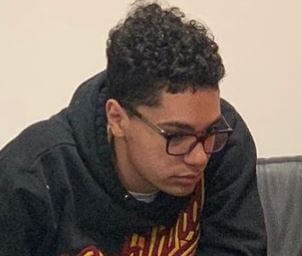 Austin Owen is the celebrity son of an American actor and standup comedian named Gary Owen.
Though Austin is still young, he is already following in his father's footsteps as a comedian.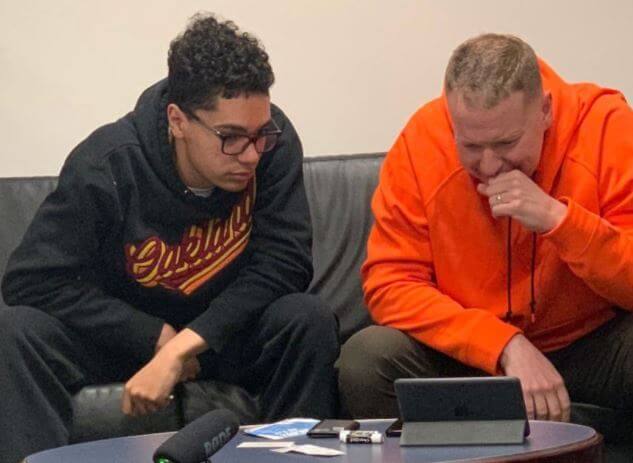 Gary is a very talented comedian and an actor. He has been in this field for a long time now.
He first started in 1997 and got more and more successful day by day.
He was also named 'Funniest Serviceman In America.'
He has a huge following, mostly consisting of an African-American audience.
He has done numerous gigs and standup comedies, and he is loved by the people.
He even started his own show with his family called 'The Gary Owen Show,' which is great.
Marriage:
Austin is not married yet as he hasn't reached the age of marriage. There are no records of his love life as well.
Gary was married to Kenya Duke. They were married for a long time i.e. for about 18 years before getting divorced.
They exchanged wedding vows in 2003 and shared three children named Emilio Owen, Austin, and Kennedy Owen.
The couple got a divorce in March of 2021 after Kenya filed for it.
How did they meet?
Gary and Kenya had a funny first-time meeting. Gary was performing on a stage, and Kenya was in the audience.
That night Kenya thought of him as a funny guy, and after some days, there was another show in which Kenya went and saw Gary again.
He was not funny this time because he controlled the crowd and just managed the same stuff but didn't perform.
So, on the way out she saw him again and went up to him and told him how she found him funny the last time but didn't find him funny this time and he told her that he was the audience this time.
The two of them then talked, and Gary asked for her number, and she gave it to him.
After three days, Gary called Kenya, and they talked to each other on phone for a year and started to fall in love.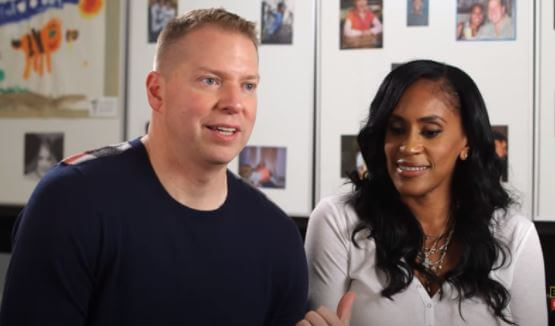 Reason for divorce:
After almost two decades of marriage, the couple decided to get divorced.
Kenya filed for divorce after accusing him of cheating, but it is not sure news.
Austin's first standup:
Austin had his first standup some time back in front of a crowd on an actual stage, and he was reportedly very nervous.
Surprisingly his father, Gary, was also there but Gary was more nervous than Austin himself.
Gary was jumping and restless till the moment Austin went up on the stage.
Austin's behavior at home:
Austin is voted as the class clown and the funniest kid in school, but he doesn't show the same behavior with his family.
He is often unemotional in front of his family and is very protective when it comes to his mother.
He is so protective that he calls his grandmother every day to make sure that she is fine.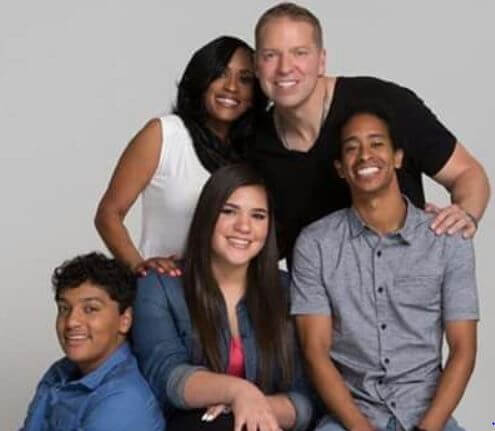 Was Gary Owen in the Navy?
Many might not know, but Gary was in the Navy before. Gary shared that it was a long time ago. He was in the Navy for six whole years.
On asked how he was drawn to that service? He explains, saying that he grew up in a Trailer Park, and the recruiter came to the Trailer.
Gary says that first, you need to go see them, and then they come to the trailer. He recalls how they came and said that they could have you out of here next week, but Gary needs to sign on the dotted line.
At that time, Gary was seventeen years old. He also shared that your parents have to sign a waiver before joining. Gary shared how his mom was like that's cool.
Gary shared how his first day was great because he grew up with a trailer with eight people living in it. He also said it was his first time sleeping in a bed in fifteen years.
He told while other guys were crying, he felt that the space was spacious. Gary admits he liked it.
Furthermore, he said that while going to have breakfast, they asked about his choice. Gary thought that these guys were cooking for us.
Gary says that all was great there for him, at least. Lastly, Gary says that he wasn't on the ship but was on a presidential honor guard for two years.
To know about his incredible journey, visit the link below.
Gary is also a writer
Gary's talent is not limited to his comedy and acting, but he is also a writer.
Well, he has performed in five works which have been published in television specials and television series documentaries.
Starting from the first, his work was the 1st Amendment Stand Up, published from 2005 to 2009.
Another three of his work include the title Gary Owen: True Story, Gary Owen: Upgraded, which was published in 2012, and lastly Gary Owen: I agree with myself.
Nevertheless, he had produced all of these projects by himself.
His dad broke the silence over his pending divorce from his mom
His dad, while appearing on "The Wendy Williams Show" to promote his movie The House Next Door back in June 2021, opened up about his pending divorce and also discussed his soon-to-be ex-wife Kenya's "deadbeat" claim on him.
During the conversation, when Wendy asked about his children with his soon-to-be-ex Kenya, with whom he was together for 23 years, Gary replied, saying they have adults and added to say there is no child support which he meant it.
Then he went to say that it got out there that he is a deadbeat dad.
Talking about his marriage, he added he had been silent the whole time because he felt social media was a soap opera and he was a guest with divorce, and he didn't plan to be a regular cast member.
He stated that his lawyer doesn't want him to say anything because they have a lot of legal stuff to go through.
Having said that, he added having a great twist in his divorce that a lot of people don't know about, which he can't speak on it yet.
He wanted it to be big, which changed the whole dynamic of divorce.
When Wendy asked if he had a baby with another woman or if he fell out of love during their 23 years of togetherness, he said No.
It's not scandalous.
This is one of those; it's not a tragic ending. You are with someone for 23 years, and you know the marriage ended, and it happens. It's ok that happens. I wanted to keep it private, but she didn't",
Wendy also bought up the topic of the cheating allegation against him by Kenya.
Kenya accused him of cheating on her with actress Claudia Jordan. Denying the allegation, he said Jordon has been so good to him and Kenya in their whole relationship.
Explaining that he added to say that they had a movie premiere and Kenya couldn't get her hair done, so he called Claudia up, and then Claudia hooked Kenya up with her hairdresser and that he didn't have any idea where the rumor came from.
When he asked whether he was dating anyone or not, he humorously added, saying he belongs to the streets.
At the end of the conversation, he stated that despite Kenya's unsolicited rants about him on social media, he would never speak ill about her.
Net worth:
The net worth of Austin is unknown, as he is still young.
The net worth Gary is estimated to be around $3 Million.
| | |
| --- | --- |
| Income | Source |
| $3 million | Comedian, actor, TV shows |
Age:
Austin is currently 20 years old. He was born on November 27, 2000.
Gary is currently 46 years old. He was born on July 26, 1974.
For Amazing Articles Of Your Favorite Celebrities,
Stay Tuned To vergewiki
Updated On Tue Oct 11 2022 Published On Thu May 13 2021 By shaumya