Astrid Menks is known to the world because of her partner. She is the wife of the world's fourth-richest person, Warren Buffet.
Her Married Life and Husband
She is living a blissful married life with her husband, Warren Buffet. The couple walked the aisle on August 30, 2006, at Nebraska.
At the time of the wedding, Astrid was at age 60 while her husband was 76.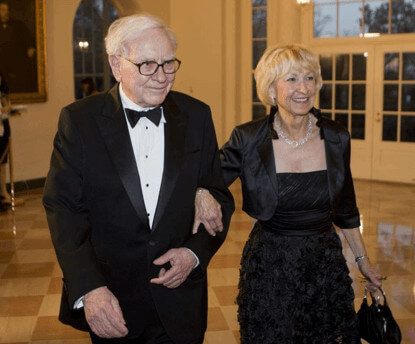 The pair did not have a grand wedding. The wedding ceremony took place at Warren's white stucco house in the prairie city of Omaha.
She wore a turquoise blouse and white trousers while her husband preferred to wear an everyday business suit.
Her husband is a well-known businessman and philanthropist. He is also the chairman and CEO of Berkshire Hathaway.
How Did The Couple Meet?
The power couple met at a cocktail bar where she worked as a waitress. Warren's first wife, Susan, too, worked in the same bar as a nightclub singer.
To pursue her career in music, Susan left for San Francisco. Before she left, she asked Astrid and some of her other friends to look after her husband.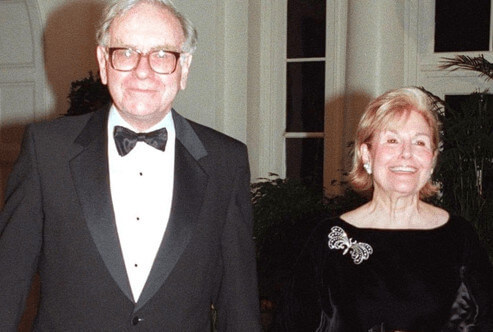 While she was away, her husband was devastated. He suffered from heartbreak. During this time, it was Astrid who took care of him.
She not only looked after him but also cooked for him.
Her frequent visits to him resulted in Astrid growing feelings for him. Since he was already married, she knew he would not marry her.
In 2003 Susan was diagnosed with cancer. Despite going through surgery and radiotherapy, she did not live long.
A year later, in 2004, she died due to a stroke.
Her Children
She does not have children of her own. However, she is a stepmother to three children, namely Susie, Howard, and Peter.
Susie is a philanthropist, Howard is a businessman, and Peter is a musician.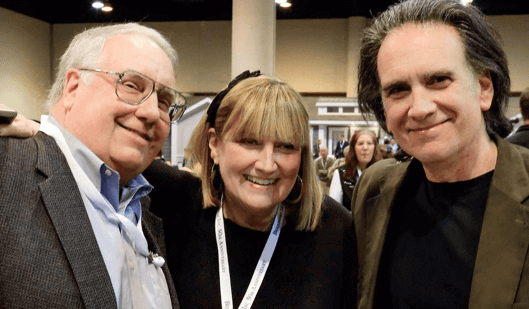 All three children love her and have massive respect for her. Her step-daughter Susie is thankful for their togetherness.
She is happy to have a step-mother like Astrid, who takes care of her father. She believes her step-mother would be there for her father even if he did not have a single cent with him.
Relation With Her Husband's Ex-wife
It was Susan who introduced her to Warren. Astrid and Susan knew each other from the same café where they worked.
They were perfect companions. Susan knew about the affair of her husband with Astrid, and she was okay with it.
Both the ladies had an agreement to share Warren without any problems. The trio even sent Christmas cards with all their names signed on it.
The trio also attended several events together.
Her Net Worth
She previously worked as a waitress in a bar. Her earnings from the job are not yet revealed. After being married to Warren, she ultimately became a billionaire.
Warren has an estimated net worth of $85.5 billion. The source of his earnings is his business endeavors. He is the CEO of a multinational conglomerate holding company called Berkshire Hathaway.
According to Forbes, the company is worth more than $75 billion. Below is the list of top 6 companies owned by the holding company:
| | |
| --- | --- |
| S.N | Name |
| 1 | McLane Company, Inc. |
| 2 | Burlington Northern Santa Fe, LLC |
| 3 | Geico |
| 4 | Berkshire Hathaway Reinsurance Group |
| 5 | Lubrizol Corporation |
| 6 | PacifiCorp |
Her Lifestyle
She currently lives in Nebraska in a five-bedroom house purchased for $31500. The house was purchased in 1956, and hence the value has increased over the years.
The current value of the house is estimated to be $652619, which is comparatively low to the average costs of homes in that area.
The other houses in that area cost around $2.15 million.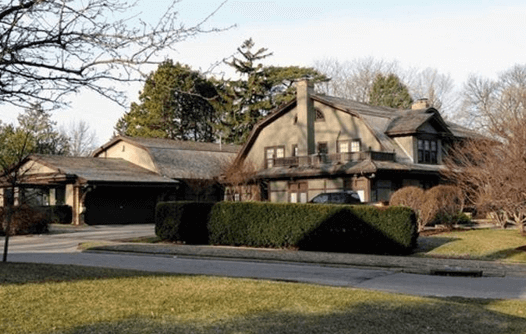 Her husband is a philanthropist who has donated $5 billion so far. He has even promised to give away 99% of his net worth to charity before his death.
Trivia
She exchanged the wedding vows on her husband's 76th birthday.
According to her bio, she was born in 1946 in Latvia.
We cover most of the information about Astrid Menks, as it is difficult to find on other wiki sites.
Stay tuned to vergewiki.com.
Updated On Thu Feb 18 2021 Published On Mon Feb 24 2020 By paper-boat