Antonis Moraes is the beloved father of Manchester City and Brazil national team goalkeeper, Ederson who was born Ederson Santana de Moraes.
Married his wife
Antonis married his wife Joelma a long time back. The couple moved to Osasco in 1991, where their son was born.
Antonis decided to put his sons Remerson and Ederson in football school to take them off the streets because he feared that the streets could teach his sons that one must not learn.
For living, Antonis stacked fruits onto lorries in Osasco.
Though they were financially poor, they taught their son strong moral values and did whatever they could to make his dream of becoming a professional footballer a reality.
His wife Joelma, in an interview for Ederson's documentary, said it was a struggle washing his clothes because he used to return home all covered in mud, and she needed to wash them every day because they didn't have a spare kit.
Antonis said they didn't have enough money to buy kits, so they did what they could.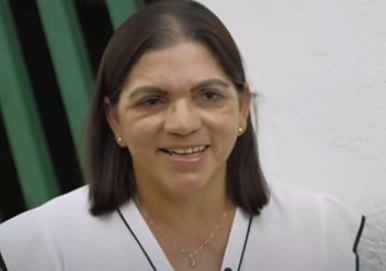 His son credits 99% of his achievements to him
Ederson is grateful to his parents for paving the path to success.
In an interview, he said his parents always encouraged him and worked to provide him with everything he needed, especially his dad.
He is well aware of the path his parents took, the difficulties and the sacrifices they made, the tears they cried, and the barriers they had to overcome along the way.
So he says 99% of his achievements are his father's, who, according to him, is a man who strived a lot for him to be in the position he is today.
His son almost considered quitting football
Ederson is today one of the best goalkeepers in the world. But his career was not an easy road.
He was only 15 when he went through a tough situation that led him into depression.
He, in an interview, revealed he was rejected by Sao Paulo for no good reason, which left him depressed for a month.
It was his mom who first received the call from the club's director that Ederson was no longer in Sao Paulo's plan.
Recalling a hard time in his early career, he said that he was upset when he heard the news from his mother and went outside, unable to hold back his tears.
He said it was a difficult situation having to endure a tough moment.
He spent a month feeling depressed and considered quitting, but luckily his parents stood behind him as a rock and encouraged him to go back to playing. The rest is history.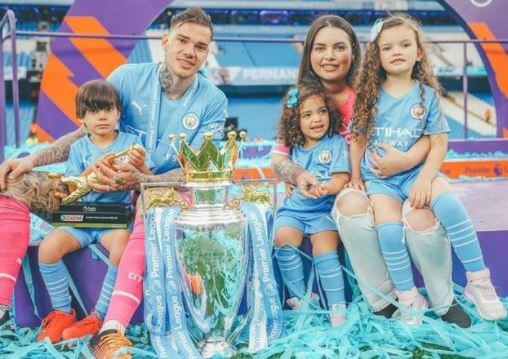 Goalkeeping was his love at first sight.
Ederson started playing football barefoot in the streets of Osasco at an early age, which eventually became his passion. At the early age of 11, he joined Sao Paulo.
At first, he started as a full-back which, according to him, is a difficult position, and he struggled to track their runs.
Then he asked his coach if he could play as a goalkeeper. He did quite well in his first training session and made a lot of saves.
He said when he started as a goalkeeper, it was love at first sight.
He says his footwork is influenced by having started as a full-back and also that he used to play in futsal, where he used to play as a Goleiro Linha, a goalkeeper that plays a lot with feet.
When asked by The Telegraph what does he like about being a goalkeeper, he said the responsibility is what he like most.
He says the goalkeeper in football has more responsibility.
The goalkeeper can make five miraculous saves in a game, but if he makes one mistake, then everyone is going to remember that one mistake.
He also said that one of the crucial members who have to be more focused during the 90 minutes is the goalkeeper.
It's good to feel that pressure and responsibility, he added.
Net Worth
His net worth is currently under review. We now have the net worth of his stellar son, who is rising high as one of the most promising talents.
When Ederson joined Manchester City in 2017, he became the most expensive goalkeeper of all time in terms of the nominal value of pound sterling with a transfer fee of 35 million pound sterling.
His net worth as of 2022 is estimated at around $15 million.
Age
His son is 29 years old.
For Amazing Articles Of Your Favorite Celebrities,
Stay Tuned To vergewiki
Updated On Mon Oct 24 2022 Published On Tue Oct 18 2022 By Sabina