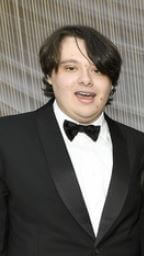 Facts of Anton James Pacino
Anton James Pacino is a celebrity kid who is best known as the son of actors Al Pacino and Beverly D'Angelo.
Parents
His parents first met in 1997 and were together for seven years. However, they never married each other.
His mother got pregnant when she was 48 years old.
Two years after the birth of their children, the couple separated their ways.
Although there was a bitter custody feud over their children, they have now forgiven each other and have become good friends.
The couple who never stepped into another phase of life as husband and wife are now co-parenting their children.
His Siblings
He has two siblings whose names are Olivia Pacino and Julie Marie Pacino.
Olivia is his twin sister, while Julie is his half-sister. Olivia has graduated her high school.
Julie is the eldest child in the family. She was born from Al Pacino's past relationship to acting coach Jan Tarrant.
Just like her father, Julie, to is in Hollywood.
She is a film producer as well as a director known for movies Tura and Billy Bates and Blueprints: The Story of Mike.
Julie was once caught by police in the case of drink and drive.
After the police investigation was over, it was found that she was not only drunk but also had smoked marijuana.
Mother's Say On Motherhood
D'Angelo became a mother to twin kids in 2001.
She was happy to be a mother as she always had a fantasy to experience motherhood in a family.
She wanted to have kids in a family setting.
It was a beautiful moment for her when Al Pacino looked into her eyes and said that he wanted her to be the mother of his children.
Anton's Dad Al Pacino talks about the value of being with his kids
Several years back, in an interview with Herby Moreau, Al Pacino mentioned the important time that needs to be given to own kids. As mentioned earlier, Al is a divorcee.
However, he knows the value of being with them and bringing them up, despite the separation. He added that this is a very good idea.
Shortly after that, when the interviewer stated,
"He is a Family Man,"
He replied, it seems so. Al told doing that both the parents get 50% of the time for their children.
Additional information reveals that the interview was taken in his home. But, Al says that it is not his house as the actor had rented that space to be near his kids.
Did Al Pacino have a lonely childhood?
It has been stated that Al Pacino is a single child of his parents. Due to that, his childhood was all lonely and tough for him.
You must be aware that Al Pacino's parents were an Italian immigrant couple. Sadly, they got separated while the actor was just a toddler.
After which, his mother raised him solely in New York. Al and his mom visited movie screenings to remove the loneliness, which made a significant impact on little Al.
Young Al used to portray the characters he did watch in the movies. Also, his maternal grandfather taught him the lesson that any work must be the joy of life.
Therefore, he performs his job not only for the money but for receiving the happiness of life.
To let you know, the actor as an adult had many nightmares. But, he believes in not thinking about it completely as it was in the past. Well, Al began to serve in a theatre group which converted into his family later.
His father got dumped by his ex-girlfriend of a huge age gap
Both of his parents, Al Pacino and Beverly D'Angelo, are single at 81 and 70, respectively. His father's ex-girlfriend, Israeli actress Meital Dohan dumped him back in 2020 after dating for two years.
Dohan confirmed the news of their split, stating the 39 years of an age gap to be the reason. She said that the age gap is difficult for her to be with a man so old.
She further added to say Pacino is already an elderly man though she tried to deny it due to which even with all her love, it didn't exist.
Besides that, she also called him stingy. She recalled her time with him, saying she only received flowers from Pacino when asked about any gifts.
She also admitted to having a fight with him, but despite that, she said she still loves him and appreciates him and expects to remain good friends with him.
His mother talks about relationships
His mother is also currently single. During the podcast "Inside of you with Michael Rosenbaum", she talked about her relationships and what she looks for in a man.
She said her attraction triggers do not necessarily rely upon physical things. Her priority is one has to be smart, and the second is that one has to have humor.
She also said being a good transitioner and that men look at her for transitions.
Humorously, she added to say she has held the hands of dying people, has transitioned the person into parenthood, and many men she had been with have found the perfect person after her.
According to her, she is always on the track, like if nothing else, it's a profound friendship because the men she likes are the people she wants to know.
When the host asked about the last person she liked, Angelo didn't mention the name of the person but said the person was someone with whom she didn't sleep but was emotionally attached to him.
She also talked about her relationship with the father of her children Pacino.
She said they have now become best friends after going through loving each other, becoming parents, hating each other, and becoming friends.
Net Worth
Al Pacino is estimated to have a staggering net worth of $120 million, which he has garnered through his career as an actor.
Beverly D'Angelo is reported to have a massive net worth of $20 million.
She has accumulated a net worth through her career as an actress.
How Did His Parents Make Money?
Al has been in Hollywood for a long time.
He has appeared in numerous movies, including Scent of a Woman, The Devil's Advocate, and Any Given Sunday.
Below is the list of some of his blockbuster movies:
| | | |
| --- | --- | --- |
| Movie Name | Earnings | Box Office |
| The Godfather | $35000 | $246 |
| The Godfather Part II | $500000 | $48-$88m |
| Glengarry Glen Ross | $1.5 million | $10.7 m |
| Carlito's Way | $6 million | $63.8 m |
| S1m0ne | $11 million | $19.6 m |
| The Irishman | $20 million | $8 m |
His deal with HBO that guarantees him a flat payday of $10 million for any feature film he stars in for the network too adds to his net worth.
For his outstanding performance, he has won several awards, including the Academy Award, Tony Award, and Primetime Emmy Award.
D'Angelo is known best for her role as Ellen Griswold in the National Lampoon's Vacation series.
She has appeared in movies like Vacation, American History X, Coal Miner's Daughter, The House Bunny, Hotel Hell Vacation, and Wakefield.
Trivia
Anton was born on January 25, 2001, which makes his age 19 as of 2020.
His mother was previously married to Don Lorenzo Salviati.
For Amazing Biographies Of Your Favorite Celebrities,
Stay Tuned To vergewiki
Updated On Thu Sep 21 2023 Published On Mon May 18 2020 By shaumya