Anthony Hamilton is a proud father of a British racing driver Lewis Hamilton who is currently competing in Formula 1 Mercedes. Anthony previously worked as Lewis's manager.
The man behind Lewis's success
As it is said, there is a woman behind every man's success, but in Lewis's case, there is a man, and that man is his dad Anthony.
The racing driver who holds the record of most wins and the joint-record of World Driver's Championships titles, Lewis credits his father for his immense success.
He dedicated his life working multiple jobs without proper sleep to fulfill the requirements of his family. According to Lewis, his father never wore new clothes and did not save money to buy anything new besides go-karting.
He never doubted his son's capabilities and went on sacrificing things to fulfill his dream.
His first marriage was a failure
Anthony, a Grenada-born black British, was married to Carmen Larbalestier, a white British woman. They got married in 1979, but unfortunately, their marriage came to an end after they decided to part ways.
According to Carmen, Anthony's lust for glory ruined their marriage. They got divorced when Lewis was just two years old. Lewis is the only son from their marriage.
His mom raised Lewis until he was 12
After the divorce, his ex-wife took Lewis with her. She later remarried Raymond Lockhart and gave birth to her two daughters Nicola Lockhart and Samantha Lockhart.
She raised her son Lewis alongside them until he was 12. Lewis moved to his dad's house to stay with him.
Second Marriage
Anthony remarried his girlfriend turned wife Linda Hamilton. They started dating when Lewis was 10.
Despite being a step-mom to Lewis, she wholeheartedly has supported him from an early age and is seen alongside Anthony supporting Lewis quite often.
One of his sons was born with Cerebral palsy
Anthony is a father to his two sons. His older son Lewis is from his first marriage, while the younger son Nicolas is from second.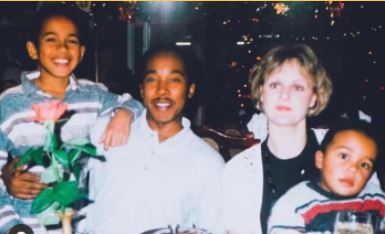 Nicolas was born two months premature with Cerebral Palsy, but it has not stopped him from moving ahead in his career.
He is also a racing driver who currently competes in the British Touring Car Championship using the specially-modified car.
Fired by his son from managerial post
Anthony was fired by Lewis from the managerial post in 2010. He had worked with his son for 18 years.
In an interview with Graham Bensinger, Lewis said he needed the courage to decide because he is here today just because of his father and didn't want to hurt him.
At the same time, Lewis wanted to make his own decisions and learn from his own mistakes.
He wanted to have a pure father-son relationship not involving business anymore, which he thinks is stressful. However, it was utterly devastating for Anthony.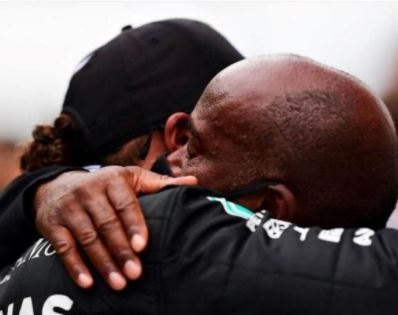 Lewis, "It was a difficult time for me."
In one of the interviews, Lewis shared that if he has to be honest, it was surely the toughest time for him.
However, he thanked everybody out there for being with him for this 15-16 years journey.
He also mentioned that the end of the year was incredible for him, and he is forever grateful.
Lewis mentioned that his whole family was around him, which he pointed out as a rare occasion where they were absolutely together and were just totally focused on being present with them.
Lewis also revealed that it is still difficult for him to understand what had happened fully but for him to come back stronger, what doesn't kill you makes you stronger, so Lewis had put all his focus now only into the training and being healthy and also enjoying the time off because it goes quickly, Lewis shared.
At the age of 13, what had Lewis told McLaren's boss?
When he was barely a teenager, he straight-up went to Ron Dennis, boss of the McLaren Formula 1 team.
Well, two meetings tell about Lewis's life and also the future of the sport too. Other than that, Ron recalled how young Lewis asked for his autograph.
After two years, he again returned and asked for Ron's autograph.
He also remembers that moment, and there was determination along with the brightness on his face. Ron even told him that he would sponsor his future seasons.
However, young Lewis had to do everything that Ron says. As Lewis was heading back to school he couldn't debut in his career.
When he actually debuted, he won third place in Australia. No doubt, Ron's punt on the youngster had definitely paid off.
Many of you might not know, but Lewis was superstitious before but later thought it was just in our heads.
Lewis revealed that his brother gave him the conker and thought it was his lucky conker, so he always put it up in his suit.
Unfortunately, he lost it as it came out from his trouser leg. He also shared about his lucky pair of underwear, but later his mom shrunk it. Nevertheless, he later got rid of all that.
Net Worth
His net worth is not given. He was with Lewis from his first remote control car race at the age of five to the journey of becoming an F1 driver.
They together dreamt of achieving something and started from the ground. He has been instrumental in Lewis's shining career. One of the highest-paid F1 drivers, Lewis has a net worth of :
Net Income
Source
$285 million

For Mercedes contract $40 million per year

From endorsements and prize money (2016-2017 $50 million and $51 million and $55 million in following 12 month period)
Age
Anthony was born in 1956. He is currently 64 years old.
For Amazing Articles Of Your Favorite Celebrities,
Stay Tuned To vergewiki
Updated On Wed Jul 06 2022 Published On Tue Mar 09 2021 By paper-boat