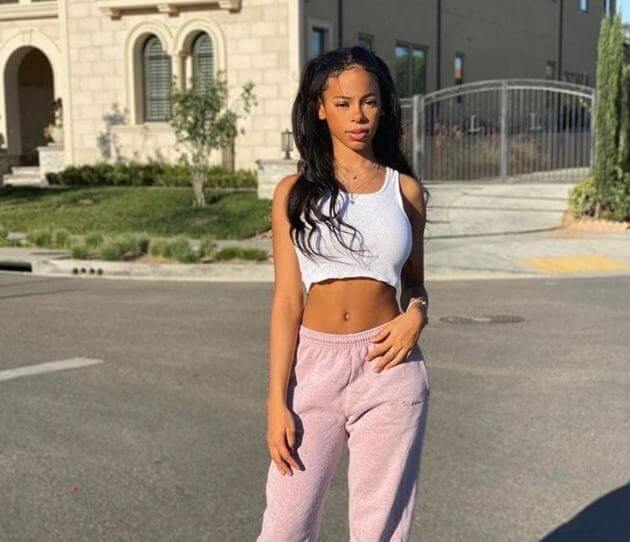 Aniya Wayans is the daughter of Damon Wayans Jr., a veteran actor, comedian, and writer most widely known for his character of Brad Williams in the ABC sitcom 'Happy Ending' and a coach in the Fox comedy series 'New Girl.'
Born to her reality star mother, Aja Metoyer
She was born to her reality star mother, Aja Metoyer, who rose to fame in 2017 after she joined the cast of "Basketball Wives," a VH1 reality show. She is currently holding primary custody of Aniya and her sister Amara.
Aniya also has one half-brother born to her mother with NBA star, Dwyane Wade.
Aja was in the headline for her baby daddy drama when she was labeled as a "homewrecker" and "other woman that Wade cheated on Union with."
He was in a relationship with the Union for years, but they decided to split.
Aja, who had known Dwyane for ten years, got hooked up and later got pregnant with his child. Wade and Union sorted out and reconciled after a few periods.
Aja, however, denies being anyone's side chick or mistress and insisted that wasn't the case at all, and her son is not a break baby.
Comedy in the blood of the Wayans family
Damon Wayans Jr. is one of the members of the Wayans family who have entertained millions with their comedy, sitcoms, and parody movie.
He is the son of famous stand-up comedians Damon Wayans Sr and Lisa Thorner. It seems like comedy runs in the Wayans family, and now he is in his family's footsteps.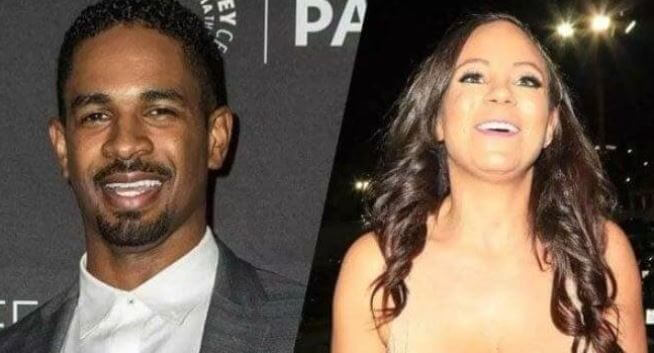 Damon Wayans, alias Kyle Green
Damon Wayans Jr. used to fake names when he started in comedy. He had a nickname to avoid having the same name as his father.
He combined his middle name Kyle with his grandmother's middle name Green and named Kyle Green.
Her dad wants the court to change the current custody
On September 22, 2018, her dad filed a document in Los Angeles requesting the judge to change the current custody orders with her mother.
According to him, as a primary custody holder, she was unable to fulfill her responsibility and failed to prioritize their education where his children are habitually absent to class.
He has also claimed that she took one of her daughters on a cruise when she was supposed to be in summer school.
He also questions how she spends the child support she gets from Dwyane as well. However, her mother claims that he only wants more custody so he can pay less money.
Her parents were childhood friends
Her parents were childhood friends. According to Aja, She knew Damon since she was 12, and he was her first love.
They became high school sweethearts and shared a romantic relationship.
Despite having a romantic relationship with two beautiful daughters, they could not make it down the aisle.
Her alleged affair with Dwayne gives a hint for their separation, but they have been tight-lipped on the cause.
Happily married to his wife, Samara
Damon is now happily married to his extremely gorgeous wife, Samara Saraiva.
The couple tied a knot in 2016. Samara has managed to keep her personal life out of the spotlight.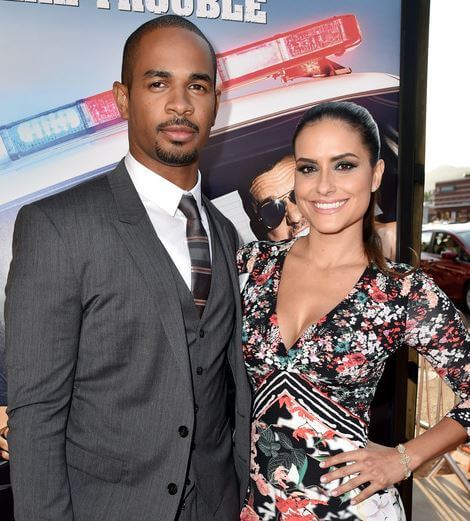 Dating and affair
She does not have a boyfriend and is currently studying.
Her dad talks about his family matters and launched the new app
Aniya's dad on Ellen's show talks about his family pointing it out as huge. He declared having 60 members in his family, including cousins too.
He shared how all need to go up early on Thanksgiving or Christmas; otherwise, there will be no food left.
Damon says his family has a lot of members and his family like to make love claiming them as a family of lovers. He tells how it's either food or condoms.
However, they choose food, he added. The artist mentioned on Thanksgiving day, Keenan finds a room to sit in and holds the court.
Then, everybody could sit around him and talk about old Hollywood days, the 90s, and fun stuff. Later, he started talking about his app named "Special guest".
Damon tells how the app allows people to book live entertainment. Therefore, anyone from anywhere can hire talent on demand.
He thought of the idea because he was aware and had known so many people who are talented but don't get the chances that he does.
So, he wanted to build a platform where they are allowed to book gigs.
Lastly, he mentioned it's for everyone, like the party clowns for kids, stand-up comedians, musicians, singers, etc. He mentioned that he also used it sometimes. To know more, visit the link below.
Damon Jr. wanted to get my own footing
Well, having a famous dad can come with great expectations. So, we get the clue why he chose a stage name at the beginning of his career.
The artist said he wanted to get his footing. He wanted to feel better doing stand-up. Damon shared he looks so much like his dad that during the act, people would say, "You Damon Wayan's son!".
He also shared that when his dad used to take him on the road with him and Damon would open for him.
Also, during his time in Boston, he heard some people saying, you better be funny, and there were many people around, which he reflected as being intimidating.
Net Worth
Aniya is yet to start her career. The Wayans family has a combined domestic box office gross of over $1 billion. Her father and grandfather's net worth is given below :
| | |
| --- | --- |
| | Net Worth |
| Damon Wayans, Jr. | $(5-9)million |
| Damon Wayans, Sr. | $45 million |
Age
Aniya is currently at the age of 16.
For Amazing Articles Of Your Favorite Celebrities,
Stay Tuned To vergewiki
Updated On Thu May 19 2022 Published On Wed Sep 09 2020 By shaumya