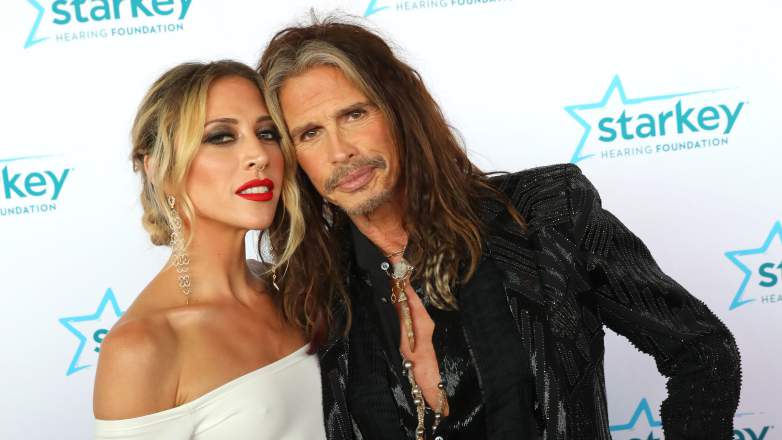 Aimee Preston is a media personality who rose to fame after upgrading from being a personal assistant of Steven Tyler, an award-winning musician and one of the greatest rock stars to being his girlfriend.
Affair, Dating, Boyfriend
She is currently dating rock star Steven Tyler whom she met in 2012 when she joined Marble Bag Production.
Before being drafted to Tyler, she initially worked as a personal assistant for the entire company.
Since Preston followed Tyler everywhere, their relationship took a romantic turn, and both fell in love with each other.
She and her boyfriend made their pubic debut as a couple at the annual Oscar viewing party for the Elton John Aids Foundation in 2016.
Get In: Draya Michele Relationship With Ex-Partner Chris Brown
The loving duo regularly posts about each other on their social media network.
Here is a picture shared by her with a caption,
'…how helter-skelter
Although there is a significant age gap between them, they look perfect. She is 32 years old while her boyfriend is 70 years old.
Preston was previously married to Scott Schachter, a motion picture talent manager.
They exchanged wedding vows in 2007 but, due to some reasons, got separated after some time.
Preston's current boyfriend has also been married and divorced. However, in his case, it is two times. He was first married to model and actress, Cyrinda Foxe, from 1978 to 1987.
His second marriage was to fashion designer Teresa Barrick from 1988 to 2005.
He has four kids altogether: Liv and Mia from his wife Cyrinda Foxe and Chelsea and Taj from Teresa Barrick.
Liv and Mia are older than Preston, while Chelsea and Taj are younger than her.
Liv is an accomplished actress and model while Mia is a visual artist and a talent manager.
Chelsea is a budding musician while Taj is a former actor.
Tyler's battle with drug addiction and his journey to sobriety
Tyler started using drugs at a very young age. He had never imagined the addiction to a multitude of drugs that he considered to be the rock and lifestyle.
His disbelief that he had a problem would lead him to the worst path, costing him everything, including his life.
What he believed at the time was that drugs helped him in the creative process that allowed him to produce hit songs though he admitted later saying it only works for a while, but then things go wrong.
During an interview, talking about his battle with addiction, he said of having an addictive personality due to which he found certain drugs that he loved and didn't stop to the point of hurting his children, his life, his family, his band.
There was a point where he didn't have a band, and still, he didn't care. His addiction began so severely that he was given the ultimatum to go to rehab or leave the band.
According to Tyler, the estimated amount he used for drugs was 6 million dollars. He also admitted being borderline comatose often because of the sheer amount of substance he had used during the day.
He even broke a bone after falling off from the stage in the middle of the concert due to overuse of drugs. But his journey to sobriety was not easy.
It took him four attempts between 1980 to 2010 to finally get a particular amount of sobriety with relapse in between several times.
His relapse in the early 2000s was when he was forced to take prescribed medication for pain after his foot surgery and was back to rehab in 2009, returning to sober living.
In his memoir, Does the noise in my head bother you? He writes,
"Not long after I was walking along the beach, I dropped to my knees, I began crying because I realized that I had gotten sober."
In 2018, talking about Sobriety with Joe Rogan, he said he sometimes misses not being sober.
Talking about the pros and cons, he added if he does, he will wind up doing too much, no doubt because of his inability to control.
And he doesn't want to push it again because if he gets that way once again, he said his kids wouldn't talk to him, he would get divorced, he would be thrown out of his band and lose everything.
Her partner has a collection of Custom Motorcycles
Aimee's partner Steven rides in style. He is a huge fan of motorcycles.
He is so passionate that he has worked with Mark Dirico (an internationally renowned master engineer and inventor) since 2007.
Steven served with him in order to create and make his own design of a hand-crafted, and hip brand of bikes named the Dirico Motorcycles, which is originally known to be the Red Wing Motorcycle company.
Nevertheless, they had to change that name because the name was already kept by others at the time.
Basically, that design created the fusion of superior engineering and rock n roll artistry. This is the taste of the Steven, all comfortable to ride but at the time sexy too.
Steven also claimed that if one gets to ride on these bikes, then one can ride for numerous days.
Also, praised these bikes as sick, rugged, and totally cool. Not only this, but he also claimed the bikes are amazing.
Other than that, Steven also actively supports Philanthropic campaigns. He is not only a fashionista or rock star but also a philanthropist.
The artist also supports numerous organizations named Adopt the Arts, Elton John AIDS Foundation, MusiCares, Race to Erase MS, Robin Hood, The Art of Elysium and Cahonas Scotland, and many more.
To let you know, in 2015, Steven also launched a charity whose main objective was to help girls who have gone through sexual abuse and even got neglected by collecting money and awareness.
Steven named the charity "Janie's Fund" after his hit song titled "Janie's Got a Gun". Well, it includes the topic of incest and child abuse.
Moreover, he also had an intimate concert, "Steven Tyler…... Out On a limb". The fund raised by it directly went to the Janie's Fund.
The artist also auctioned his Texas-built supercar Hennessey Venom GT Spyder with an amount of $1.1 million.
Net Worth
Preston has an estimated net worth of $300 thousand. Her primary source of income is from her professional career as a personal assistant.
According to the Association of Celebrity Assistants, a celebrity personal assistant earns an average income of $62000 per year.
However, the salary ranges from $120000-$150000 per year for those who work for A-list celebrities.
Amazing: Ellie Taylor Jokes And Married Life
Below is the list of celebrities and their assistants:
| | | |
| --- | --- | --- |
| Celebrity Name | Personal Assistant Name | Net Worth |
| Jessica Simpson | Cacee Cobb | $2 million |
| Rihanna | Jennifer Rosales | $1million |
| Selena Gomez | Theresa Marie Mingus | $1million |
| Britney Spears | Felicia Culotta | $1.3 million |
| Tom Holland | Harrison James Osterfield | $0.5 million |
She started her professional career in 2007 with the Trump Organization. She spent five years there, during which she worked as a personal assistant to Marla Maples.
She has also worked as a personal assistant for Victoria Beckham, the British superstar and the Spice Girls member.
Her partner Steven has a net worth of $130 million. He has accumulated wealth through his career in the music industry.
He has a total net worth of over $6 million in the property. He owns a house in Los Angeles, California, which he purchased in 2011 for $1.32 million.
In 2012 he purchased a beautiful house in Maui for $4.8 million. It consists of two bedrooms and three and a half bathrooms.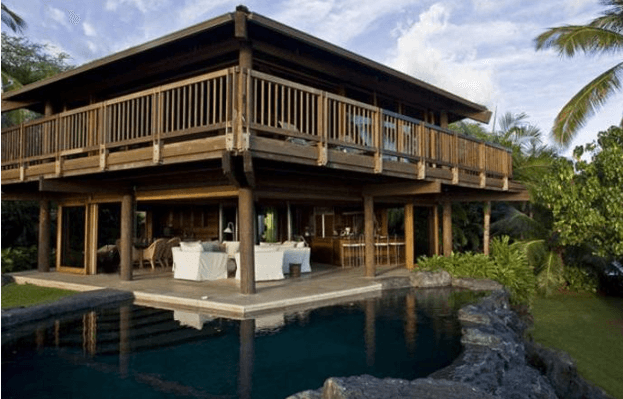 He owns a Hennessey Venom GT Spyder worth $1.1 million.
Preston is very active on Instagram with more than 24K followers.
Info and Highlights (Age, Birthday, Height)
Her current age is 32 years.
She celebrates her birthday on July 18 every year.
She is American.
She belongs to the White ethnicity.
She has a height of 5 feet 6 inches.
The gorgeous lady with brown eyes is a native of Denver, Colorado.
We cover most of the information about Aimee Preston, as it is difficult to find on other wiki sites.
She does not mention much about her parents in her bio. However, she loves her family and is blessed with two brothers Calvin and Luke, and a sister named Katie.
Updated On Wed Jul 13 2022 Published On Fri Sep 27 2019 By paper-boat